CHELMSFORD TAXI ,CAB CHAUFFEUR SERVICES
Southendairporttravel offer a superier chauffeur service to the London Essex Kent  area .
Southend airport travel specialise in providing you with safe and reliable taxi transfer to and from Chelmsford in Essex. Our reliable fleet will get you there ontime & be there for you when you are ready to be picked up!
We offer elegant,extremely safe,personalized,dependable and top quality transport at resonable rates through our own fleet of luxury cars for individuals, corporations and business professionals.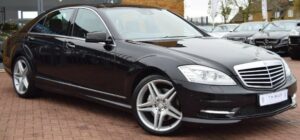 London Airport Taxi Pick Up Service To / from Chelmsford for all london trips,  Then why not let us take you in a nice S-class Mercedes. For all your special occasions like airport transfers our easy to use website shows our prices and destinations allowing you to book and pay online using paypal or credit card..
WHY CHOOSE US?
24 Hours Customer Service  

Competitive  ,Flat-Rates. 

Reliable, Professional,High Quality Service.

Professionally trained experienced chauffeurs.

Reliable and clean, latest model vehicles.

Corporate accounts available

100% Customer Satisfaction Guarantee
Punctual ,Luxury transport..Travel efficiently and in style.
Areas We Cover
Airports: Heathrow airport, Gatwick airport, Stansted airport, Luton airport, London city airport, Biggin hill airport, Southend airport, Birmingham airport, Manchester airport, Bristol airport, Southampton airport, Norwich airport, Liverpool airport Aberdeen airport Bristol airport Farnborough airport Exeter airport and Cardiff airport .
Cruise Ports: Dover cruise port, Harwich cruise port, Southampton cruise port, Portsmouth cruise port, Liverpool cruise port, Edinburgh cruise port and Tilbury cruise port.
Cities: Greater London, Ascot, Bath, Bedford, Birmingham, Bournemouth, Brighton, Bristol, Cambridge, Canterbury, Cheltenham, Colchester, Coventry, Dorking, Dover, Essex, Eastbourne, Edinburgh, Folkestone, Goudhurst, Glasgow, Hastings,  Leicester,  Manchester, Margate, Melton, Milton keynes,  Norwich.
London: Wembley, Uxbridge, Chiswick, Hyde Park, Maple Cross, Rickmansworth, High Wycombe, Stratford, Southwark, Fleet Street, Golders Green, Kings Cross, Paddington, Hackney, South Kensington, Kentish town, Piccadilly, Chelsea, Southgate, Lewish, Trafalgar Square, Tottenham, Forest Gate,
Example prices:
Chelmsford Transfer To Heathrow Airport £120

Chelmsford Transfer To Gatwick Airport £130

Chelmsford Transfer To Stansted Airport £60

Chelmsford Transfer To Luton Airport £110

Chelmsford Transfer To City Airport £75

Chelmsford Transfer To Southend Airport £50
Train Station Services
We offer a Chauffeur service to all the major train stations, both in Chelmsford & the following main-line stations:
• Ebbsfleet Eurostar To Chelmsford
• London St Pancras Eurostar To Chelmsford
• London Stratford, To Chelmsford
• London Liverpool St. To Chelmsford
Special Occasions
We offer a secure & confidential Chauffeur service for all special occasions and events:
• London Corporate Functions
• London Sporting Venues
• London Nights Out
• London Private Tours
• Long Distance Commutes
Scott's Chauffeur Service is an independent, family owned chauffeur driven car service providing luxury and executive cars to business and leisure travelers. Today, our company has an established client base that relies on our services daily for airport transfers, business trips in london, financial roadshows, site visits, tour programmes, cruise ship transfers and meetings & events.
By hiring Southend airport travel you prevent the risk of losing your way because the service will guarantee you to be taken to all places you need to visit. The minicab drivers are used of doing this transfer are conversant with all the main attractions and important places, there is no risk of arriving at a wrong destination. Prearranged airport travel will also help you save some money. Scott's airport travel service provide lower rate than common taxis and always have a great discounts, which will help you to avoid the risk of overpriced minicabs at the airport.
RIDE IN STYLE WITH LUXURY Southend Airport Travel
Southend on Sea,
Essex, UK
Telephone number: +44 (0)1702 911 258
SMS: +44 7553 120987
E-mail: scott@southendairporttravel.co.uk
Example prices :

Price (GBP)

Taxi From Chelmsford To Heathrow Airport (T1,T2,T3,T4,T5)

Taxi From Chelmsford  To Gatwick Airport (North,South)

Taxi From Chelmsford  To Luton Airport

Taxi From Chelmsford  To Stansted Airport

Taxi From Chelmsford  To London City Airport

Taxi From Chelmsford  To Southend Airport

Taxi From Chelmsford  To Dover Cruise terminal

Taxi From Chelmsford  To Harwich Cruise Terminal

Taxi From Chelmsford  To Southampton Cruise Terminal

Taxi From Chelmsford  To Felixstowe

Taxi From Chelmsford  To Ebbsfleet 

Taxi From Heathrow Airport To Chelmsford

Taxi From Gatwick Airport To Chelmsford

Taxi From Luton Airport To Chelmsford

Taxi From Stansted Airport To Chelmsford

Taxi From London City Airport To Chelmsford

Taxi From Southend Airport To Chelmsford

Taxi From Dover Cruise Terminal To Chelmsford

Taxi From Harwich Cruise Terminal To Chelmsford

Taxi From Southampton Cruise Terminal To Chelmsford