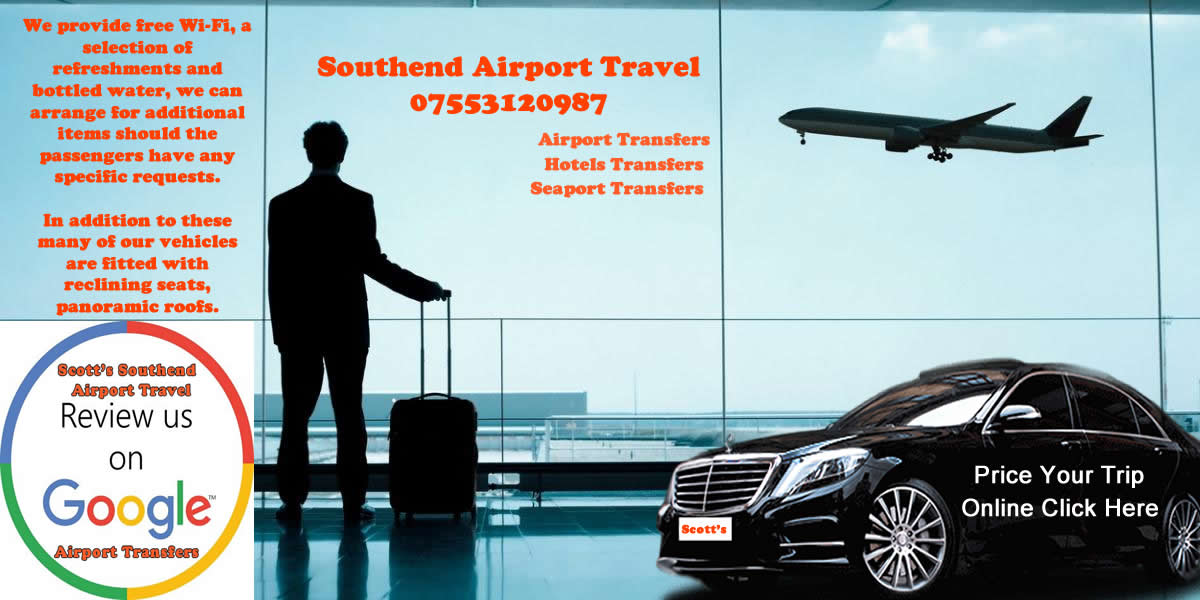 Southend Taxi To Berkhamsted £140
<![CDATA[
Southend Taxi To Berkhamsted

For Executive taxi fare to take you from southend airport to Berkhamsted,  let us take you in a S Class mercedes car for a fare from £140.00.
Our Priority:
Our most important priority is making sure that our customers are experiencing safe and reliable services. Hence we provide high quality, professional services since 2006. We pride ourselves for our punctuality; all our airport transfers are guaranteed for on time picks up.
Changes in Flight Landing Time:
Scott's Travel will monitor your flight landing time. No additional charge for any flight delays. Your requested time will be adjusted accordingly, if your flight is delayed or early. If you need more time for baggage reclaim, immigration etc, it can be requested by texting the driver (e.g. meet you in 30, 45, 60, 90 minutes after the flight landing time).
Services:
Chauffeur service to and from train/tube stations, hotels, houses, university residents/College, airports, cruise ports, and major UK cities.
Some of The Areas We Go To
Airports:
Heathrow airport, Gatwick airport, Stansted airport, Luton airport, London city airport, Biggin hill airport, Southend airport, Birmingham airport, Manchester airport, Bristol airport, Southampton airport, Norwich airport, Liverpool airport Aberdeen airport Bristol airport Farnborough airport Exeter airport and Cardiff airport .
Cities:
Greater London, Ascot, Bath, Bedford, Birmingham, Bournemouth, Brighton, Bristol, Cambridge, Canterbury, Cheltenham, Colchester, Coventry, Dorking, Dover, Essex, Eastbourne, Edinburgh, Folkestone, Goudhurst, Glasgow, Hastings,  Leicester,  Manchester, Margate, Melton, Milton keynes,  Norwich.
London:
Wembley, Uxbridge, Chiswick, Hyde Park, Maple Cross, Rickmansworth, High Wycombe, Stratford, Southwark, Fleet Street, Golders Green, Kings Cross, Paddington, Hackney, South Kensington, Kentish town, Piccadilly, Chelsea, Southgate, Lewish, Trafalgar Square, Tottenham, Forest Gate,
Southend Airport Taxi fare To Berkhamsted £140
Southend Airport Taxi fare To St albans
Southend Airport Taxi fare To Redbourn
Southend Airport Taxi fare To Kings Langley
Southend Airport Taxi fare To Luton £
Southend Airport Taxi fare To London East End
Southend Airport Taxi fare To Harpenden
Southend Airport Taxi fare To Watford
[contact-form 1 "Contact form 1"]]]>