Taxi Prices from Heathrow Airport to take you to and from Essex area in the UK, then why not let us take you in a Luxury S Class mercedes car.
Scott's Heathrow airport taxi service committed to providing reliable and comfortable travel in Mercedes S Class 350 AMG Sport Edition set the standard for business class travel for chauffeur driven vehicles and continues to strive forward ahead of the field in style with the extra leg room, (Just like on your business flight) safety and technological advances. For all your special occasions like airport transfers our easy to use website shows our prices and destinations allowing you to book and pay online using paypal or call us & pay over the phone with your credit card or in the car on the day. 01702 911258  Text For A Price : 07553120987
You can also reach us at :

Available for iPhone, Android,Blackberry & Windows Phone
Safety, smartness, punctuality and kindness are the characteristics of the Southend airport travel experience.
S Class Mercedes Driver Southend Chauffeur
Taxi Prices from Heathrow Airport
Heathrow Airport Taxi To Southend £140
Heathrow Airport Taxi To Basildon £130
Heathrow Airport Taxi To Thorpe Bay £150
Heathrow Airport Taxi To Stansted £130
Heathrow Airport Taxi To Chelmsford £130
Heathrow Airport Taxi To Wickford £130
Heathrow Airport Taxi To Rochford £140
Heathrow Airport Taxi To South Benfleet £130
Mercedes has consistently been engineering some of the best vehicles on the planet for decades. They have long excelled in the areas of innovation and refinement and the S Class is no exception to the rule.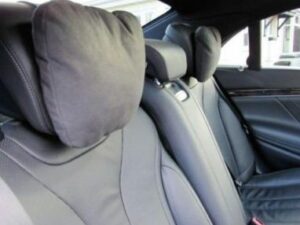 The stylish exterior of the Mercedes S-class sports long taut elegant lines married with a curvaceous and distinctive frontage and Mercedes badge. The interior boasts full leather upholstery and wood trim throughout, coupled with a state of the art sound system with a multi CD changer, heated seats and climate control.