HOCKLEY  TAXI CAB CHAUFFEUR SERVICES
Welcome to Southendairporttravel – A first class chauffeured car service
Hi Are you looking for Executive taxi hockley to take you to and from heathrow, gatwick, luton, stansted, london city airport, and southend airport our best priced Transport in essex then why not let us take you in a nice S Class mercedes car  if you do it on my app, or use the website to book online above thanks for looking.
Transport provided by Scott`s Southend Airport Travel to heathrow, gatwick, luton, stansted, london city airport, and southend airport your best priced Transport in essex is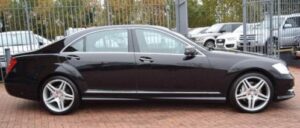 the mercedes S-class these vehicles are provided in brilliant Black with leather interior and have space for up to 4 passengers, We also provide chauffeur-driven mercedes S-class limousines and luxury mpv s relax and travel in style to or from heathrow once your airport transfer has been booked with us full email confirmation is sent at the time of your booking and your chauffeurs name and mobile will be texted to you .
Hockley Executive Taxi To Stansted £70
Hockley Executive Taxi To Gatwick £100
Hockley Executive Taxi To Heathrow £110
Hockley Executive Taxi To City £75
Hockley Executive Taxi To Luton £120
Hockley Executive Taxi To Norwich £170
Hockley Executive Taxi To Birmingham £220
Hockley Executive Taxi To Southampton £220
Scott's Airport Transport Travel offers a courteous and reliable service that is second to none. With a wide range of new vehicles in the fleet, We accommodate all customer requirements. With a wealth of experience within the executive Chauffeur industry we are committed to exceeding your expectations and impressing both you and your clients.
Southend Airport Travel
Southend on Sea,
Essex, UK
Telephone: +44 (0)1702 911 258
SMS: +44 7553 120987
E-mail: scott@southendairporttravel.co.uk
Example prices :

Price (GBP)

Taxi From HOCKLEY To Heathrow Airport (T1,T2,T3,T4,T5)

Taxi From HOCKLEY   To Gatwick Airport (North,South)

Taxi From HOCKLEY   To Luton Airport

Taxi From HOCKLEY   To Stansted Airport

Taxi From HOCKLEY   To London City Airport

Taxi From HOCKLEY   To Southend Airport

Taxi From HOCKLEY   To Dover Cruise terminal

Taxi From HOCKLEY   To Harwich Cruise Terminal

Taxi From HOCKLEY   To Southampton Cruise Terminal

Taxi From HOCKLEY   To Felixstowe

Taxi From HOCKLEY   To Ebbsfleet 

Taxi From Heathrow Airport To HOCKLEY

Taxi From Gatwick Airport To HOCKLEY

Taxi From Luton Airport To HOCKLEY

Taxi From Stansted Airport To HOCKLEY

Taxi From London City Airport To HOCKLEY

Taxi From Southend Airport To HOCKLEY

Taxi From Dover Cruise Terminal To HOCKLEY

Taxi From Harwich Cruise Terminal To HOCKLEY

Taxi From Southampton Cruise Terminal To HOCKLEY