Southend Airport Taxi Services

Available for iPhone, Android, Blackberry and Windows Phone
Contact form
London Southend Airport is the fastest growing in Europe

Which?Best Airport in Britain tops poll of over 300 airports

London Southend Airport saw a 57.1% increase in its passenger numbers from 2012 to 2013, that's the largest growth of any European airport.

The survey of over 300 airports across Europe was compiled by the industry leading website Airline Network News & Analysis (anna aero).

The figures show London Southend had 617,556 passengers in 2012 and 969,950 in 2013, giving it the largest percentage increase. In second place was Diyarbakir in Turkey with a 38.7% increase.

After London Southend, the next best performing London airport in the survey was London City in 46th place with a 12% increase.

According to Ralph Anker, Chief Analyst at anna.aero, "London Southend's impressive growth in 2013 demonstrates what can happen when additional capacity is made available in a constrained market. London remains an attractive destination for visitors, and there is a huge population within London Southend's catchment area that appreciates the growing range of destinations the airport is able to offer to its customers."

The news comes in the week the £10 million extension to the London Southend Airport terminal completed and became totally operational.

The terminal building has become 90 metres longer. A new Arrivals area has enhanced baggage reclaim facilities and additional space for immigration as well as a dedicated domestic arrivals route.  The amount of space for passengers in the security area has increased, as well the number of check in desks / baggage drop off points – there is also a new covered walkway directly connecting the train station and terminal (just 100 paces apart). The Departure Lounge has increased 4.5 times in size to enhance the experience for passengers relaxing and awaiting boarding after security. Retail and catering facilities will also be expanded throughout the terminal over time in order to provide a much wider range of shops and services available to passengers.Five additional aircraft stands have also been completed; significantly increasing the airport's capacity.The entire project willenable 300 new, local jobs. These will arise from the increase in Southend based aircraft over time which will result in a variety of additional operational and service roles.

London Southend Airport Operations Director, David Lister said "This is fantasticnews and perfect timing as we celebrate the completion of our terminal extension. At London Southend passengers flying out from the airport wait for a maximum of 4-minutes for security, whilst those arriving with just hand luggage can expect to travel from plane to train within 15 minutes of leaving the aircraft. We are convinced it is those high standards of service that are responsible for London Southend becoming so popular over the past 12 months, and why we are extending the terminal to ensure that standards are not compromised as passenger numbers grow over time. We are working closely with all our current partners – as well as speaking to potential new ones – in order to offer an even wider variety of destinations for business and leisure travellers, all year round. We hope 2014 is going to be another great year for London Southend Airport.

Hugh Aitken, easyjet's UK Commercial Manager added "easyJet is delighted to be part of London Southend Airport's success story.  Since we launched flights at the airport in 2012, we have almost doubled the number of easyJet destinations available, providing easy and affordable services to just under 1 million passengers to and from the airport.  The ease and convenience of the customer experience is at the heart of the airport's design and easyJet's aims for all whether flying for work or leisure.It's terrific news and we look forward to continuing the partnership in the coming year."

[/span7] [/row]
United Kingdom Covered
We transport over 25 airport transfers per day at fixed rate. This is cheaper than Black Cabs (London Taxis ). We Pick-Up passenger to/from all other London airports & UK Seaports. Covering:
London Heathrow Airport
Stansted Airport
Gatwick Airport
Luton Airport
London City Airport
We also provide transport solutions for UK Seaports, Pick-Ups & Drop-Off Service for: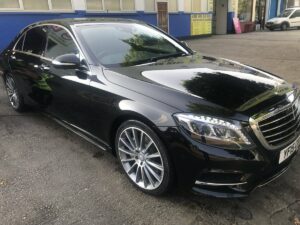 Port of Southampton Dock, Cunard Road, Southampton SO14 3QN
Mayflower Cruise Terminal - ABP Southampton Cruise SO15 1HJ
Harwich Ferry, Station Road, Parkeston, Harwich CO12 4SR
Port of Dover Harbour House, Marine Parade, Dover, Kent CT17 9BU
Portsmouth Ferry International Port, Whale Island Way, Portsmouth PO2 8EB Ferry.
We also provide Meet and Greet Service at the airport meeting point or in front of Costa Coffee entrance in all airports inside the terminal so that you can begin relaxing after a long flight as soon as your driver greets you
Modern cars (Mercedes Only)  and prompt, on-time, reliable fully licensed executive chauffeur driven cars waiting for you.
Southend on Sea,
Essex, UK
Telephone: +44 (0)1702 911 258
Text For A Price : 07553120987
E-mail: scott@southendairporttravel.co.uk