"Mystery, romance & georgian elegance"
Tour Highlights: Stonehenge, Salisbury Cathedral, Ancient Salisbury, Georgian Bath, The Roman Baths and beautiful English countryside.
We start our day at one of the most important ancient monuments in the World, Stonehenge. We then travel to magnificent Salisbury to visit the Cathedral and its medieval secrets. After taking lunch, we travel to Bath and bear witness to her beauty and grace. We visit Georgian Bath, The Abbey and The Roman Baths. As the sun begins to set we have time for a traditional English cream tea before we return.
Scott's Heathrow Airport Chauffeurs To Essex. Let us take you in a nice Mercedes cars or a Range Rover Sport for your trips. call or text 07553 120987. We offer a comprehensive cost effective Business to Business chauffeur and taxi service to and from the London airports and between company offices.
Southend Airport Travel is a specialist in getting you to and from any of the major London airports with a 24/7 service offered. We are a local company, with local knowledge and offer fixed prices for Airport and London trips as well as optional extras.
We specialise in services to: London Heathrow, London Gatwick, London Stanstead, London Southend, London Luton and London City Airports
Our drivers are all fully insured, fully knowledgeable and vetted by the Criminal Records Bureau. Our airports runs are principally catering for by our Mercedes S-Class vehicles. These luxurious cars can comfortably hold four passengers, one large suitcase and two small ones.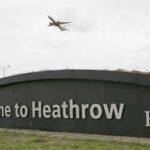 We use a flight monitoring system so we can always be aware when flight times are affected and can adjust our times accordingly. This saves our customers paying extra charges in waiting times for something beyond their control.
Our Meet and Greet service is a special optional extra we offer to our customers. We will have our driver meet you at the airport with your name on a board so you do not have to spend time searching for your transport. This service also includes a 40 minute waiting period as part of the package. All this for a one off fee of £10 on the cost of your travel.
Specialist Services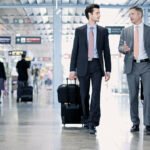 Our specialist services also offer transport facilities for air crews and engineering staff. We will get you from home to the airport or between airports and even hotels, incorporating our meet and greet service.
Seasonally, we offer a passenger feeder service for major tour operators connecting airports, coach tour points and the Eurostar Terminals at St Pancras and Ebbsfleet. This also includes a special casualty repatriation service between Southend, Stanstead and Luton airports when customers have suffered injury or illness overseas and returning to the UK.
We also offer special occasion services for corporate functions and nights out, trips to sporting venues and private tours.
Book Online
We offer an online quote and booking service so you can sort your transport at the same time as your trip.
Scott's Chauffeur Service is an independent, family owned chauffeur driven car service providing luxury and executive cars.