Southend Transfer To Ebbsfleet

Available for iPhone, Android, Blackberry and Windows Phone
Travel direct to the heart of the European cities of Paris, Brussels and Lille with high speed Ebbsfleet Eurostar services. The fact that London has so many tourist attractions has made it one of the world most popular places to visit, and the city caters to millions of visitors each year. Ebbsfleet is located in the Gravesham borough of Kent, and Ebbsfleet Station is a magnificent international transport point, which connects London to mainland Europe. Gravesham borough also has five main rail routes to various destinations, as well as frequent trips to and from London. This fantastic transport systems puts visitors within easy reach of exciting attractions and events, and the stations also host fascinating events throughout the year.
WEBSITE
----------------------------------------------------------------------------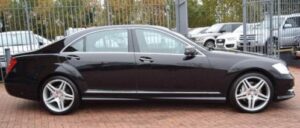 We are proud of our moto and it extends to all aspects of our business, be it a chauffeur or taxi service. Southend Airport Travel Train Station Transfer operates as a professional taxi and booking service from Essex, with easy access to the whole of South East England, to all major UK train stations, ferry ports & airport terminals.
Southend Transfer To Ebbsfleet £70
The Mercedes S Class set the standard for business class travel for chauffeur driven vehicles and continues to strive forward ahead of the field in style with the extra leg room, (Just like on your flight) safety and technological advances.